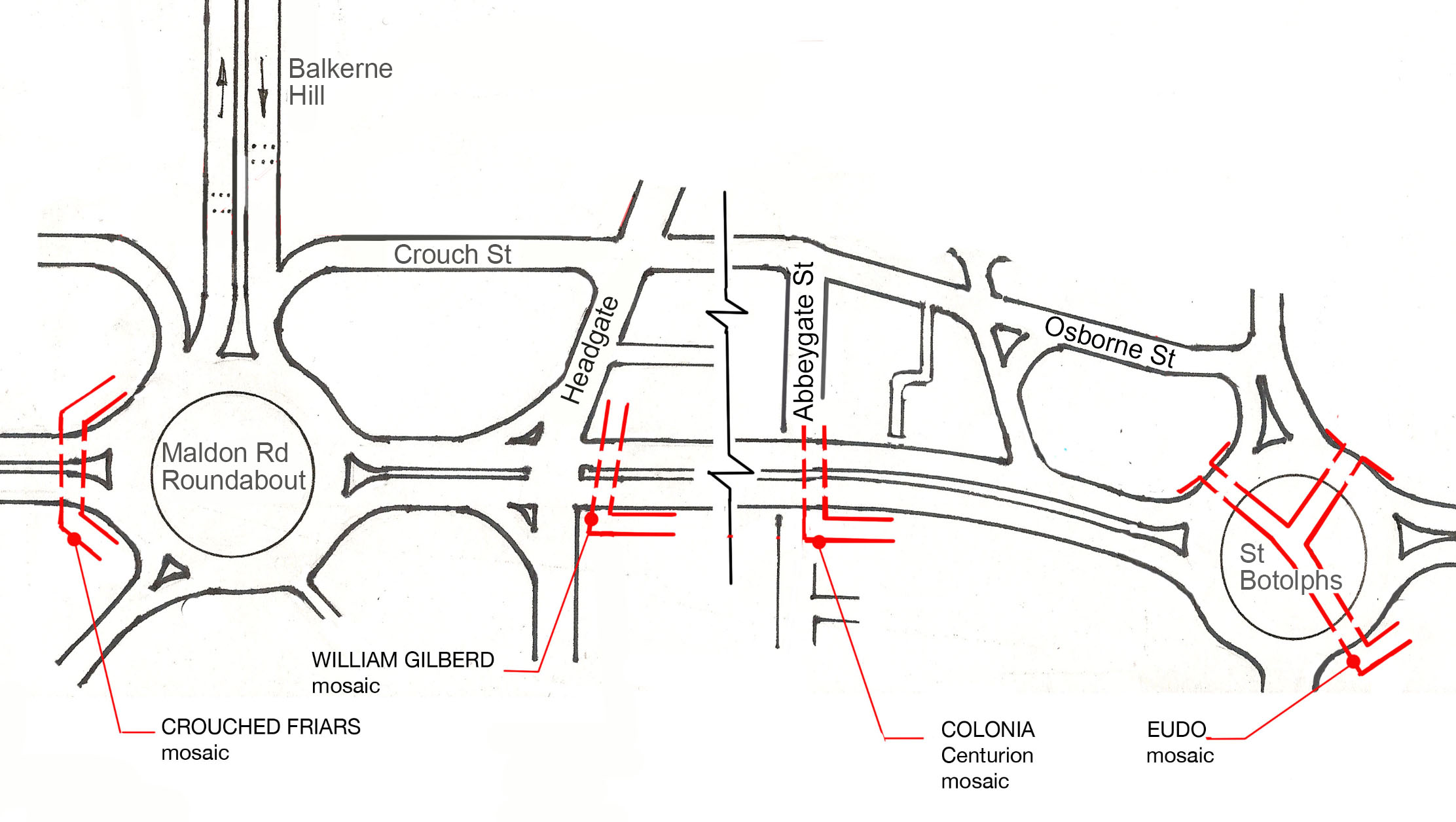 There are four subway links across Southway, linking Colchester town centre with the South side of the town. Each subway has one mosaic panel detailing a historic figure and a selection of coins and roundels with mosaic surrounds.
The series of coins and roundels were designed to mark significant points in Colchester's history and are:
An ear of corn from a coin minted by King Cunobelin who made Colchester (Camulodunum) his capital in the late Iron Age
The Head of the Roman Emperor Claudius who arrived in Colchester in AD 43
A Roman Galley with an oyster which was a popular food in Roman times
Three Shields commemorating the UK joining the European Economic Community (now the European Union) in 1973 and the twinning of Colchester with Wetzlar (1969) and Avignon (1972). 
The Southway Subway Murals